Monthly Archives:
September 2019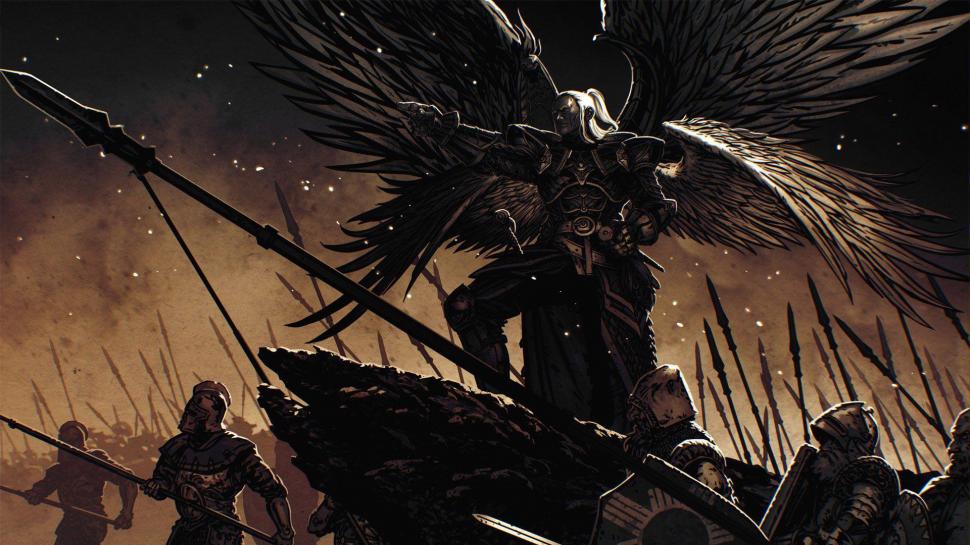 I wake up a lot with anxious thoughts. I tend to question things in my world constantly. Did I do right? Did I mess up? What if what I think is right is wrong? I might be anxious about my kids or my relationship. I might be concerned about money or a problem someone else is facing. If I'm not careful the cares of this world will consume me before I even step out of bed. I've been through about a five-year-long struggle of pain and darkness. I think I've gotten used to anticipating that something bad is going to happen.
Today I read about David. He was on the run, hiding in a cave, crying out to God to help him. In 1 Samuel 22:2 it says "And every one that was in distress, and every one that was in debt, and every one that was discontented, gathered themselves unto him; and he became a captain them: and there were with him about 400 men."
David was being chased by the king and his army. He was hiding in a cave. No doubt that daily he had to anticipate what might go wrong. He, no doubt woke up with anxiety, like I do, wondering if he'd survive the day, wondering about the promises of God that seemed impossible, wondering how his life had come to this?
But God is always working, ALWAYS. 400 men were out there struggling. They were in debt that overwhelmed them, they were discontented with their situations, they felt hopeless in distress, they needed someone who could relate to them and lead them to victory.  As you go through your personal darkness, always try to keep in mind that no matter how lonely it gets, there are others out there who are experiencing your pain. Others that need you to come through it so that you can help them to victory.
Another way of looking at David's story is that when he cried out to God for help, God sent him an army of people to help him.  He gave him a physical army.  But you need to know that you have a spiritual army of heavenly warriors who battle for you each day. In Matthew 25:53 Jesus asks His disciple "do you think that I couldn't ask my Father, and he would even now send me more than twelve legions of angels?"  We must never, ever, believe the lie that we are alone.  God wants to commune with us every second of everyday.  We have a heavenly family that is cheering us on daily.  We have angels assigned to us to protect us.
Luke 15:10 says that a host of angels rejoiced when you came to know Christ.  I believe they continue to cheer us on each day! Revelations 14:6 speaks of an angel that has the eternal gospel and proclaims it to those living on earth…his assignment is proclaiming good news over us! Psalm 78:25 says that angels fed those who were gathered.  Psalm 78:49 recounts when God sent a band of destroying angels out against Egypt.  Psalm 91:11 says "He will command his angels regarding you to guard you in all your ways.  Matthew 18:10 commands us to not despise the little children because they have angels in Heaven who are always in front of the Father. Hebrews 1:14 says that the angels minister to us.  Hebrews 13:2 says to always show hospitality to strangers because they might be angels.
Our suffering is seen by and used by God.  God is always with us.  We have a heavenly family and a heavenly army that surrounds us each moment of every day.  You are not alone! You are not a victim of this life!  You're destined to win.  You have a purpose! There is no mistake or failure that God can not turn into victory, not only for you, but for others! It's surviving your low places that qualify you for service in the kingdom.  It's your willingness to keep the faith and put one step in front of the other and acknowledge your dependence on God and others that makes you a humble leader for others who struggle.
Ask God to show you each day his kingdom and for the ability to see beyond this world that we live in.  There's so much more!  If you could see what He has for you, just around the corner, you'd rejoice.  You'd break free from the heaviness that weighs you down.  The attack you're under has a reason and a season, it's not going to last forever and it's not going to let you remain the same.
I surround you, Loved One, with the peace of God which passes all understanding!  I proclaim an end to the season of pain in your life. I declare that you will walk into God's destiny for your life, in God's perfect timing.  You will not walk into it alone.  You walk forward, victoriously, with God Himself before you, an angel army behind you marching toward a vast people that need you to lead them through the darkness that you conquered, with His light.   Amen.